"We need your help."
For almost 40 years, the Orlando GLBT Community Center of Central Florida has cared for, championed, and celebrated LGBT individuals and families in Orlando and beyond. The Center became the Orlando Community's hub during the Pulse tragedy, was featured on news stations around the world, and even called "Ground Zero for Community Healing" by President Obama. The Center remains involved with Pulse, by sitting on the Pulse Foundation Task Force and the OUAC Advisory Committee, as well as continuously working with the survivors and the families.


Today The Center's staff and volunteers provide services to the Central Florida LGBT community that span four broad categories: Health, Social Services, Culture and Education, Leadership and Advocacy. Despite our size, scope, and determination to meet the growing demand for our services, we remain a lean, fiscally disciplined organization. We are an unstoppable force in the fight against bigotry and the struggle to build a better world: a world in which members of the LGBT community can be healthy, equal, and complete members of society.

Every day, The Center connects people with critical resources.
* Over 24 community and support groups meet at The Center monthly including AA, NA, Transgender Groups, HIV Support Groups, Social Groups, Business Groups, Discussion Groups...and more.
* The Center has one of Central Florida's largest LGBT Senior Programs called the OWL's (Older Wiser Learning) who meet at The Center weekly and go on monthly outings to some of Central Florida's museums and attractions.
* The Center remains the largest FREE 7 day a week HIV testing location in Central Florida and one of the largest in the State of Florida doing upwards of 600 tests monthly.
* The Center offers 5 day a week FREE STD and Hepatitis C testing.
* The Center offers a FREE cyber center for those looking to create resumes and/or look for job opportunities.
* The Center keeps an up to date database of doctors and services in Central Florida who cater to the LGBT community to reference when our volunteers answer the thousands of phone calls we receive monthly.
* The Center has a mobile testing unit that reaches communities and individuals who otherwise might not be able to get tested. We also take the unit to festivals and other community events in Central Florida.
* The Center does wellness checks via phone calls daily to the senior community.
* The Center is about to double in size with construction about to begin on the space directly next door to the current Center.
* The Center sees thousands of people through it's doors every month seeking information or services.
* The Center is adding new programs monthly to better serve the community.
* The Center's will be adding GED classes to their list of programs.
* The Center offers a free monthly legal clinic for the community.
Together we are building a stronger and healthier community.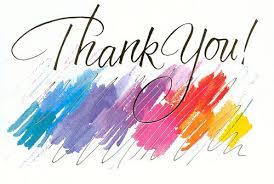 Click Below To Donate Now